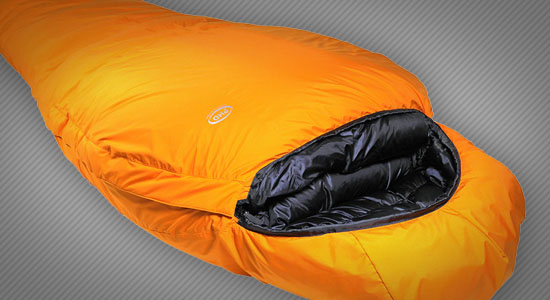 This design is suited to expedition use, whether in high mountains or high latitudes right up to the poles. With the right downfill this bag can protect you down to temperatures below -64°C (-83°F).
The design has a close-fitting down-filled mummy hood, and side V-channels which ensure all areas of the body are insulated. The baffles over the chest are vertically aligned, which stops any horizontal shifting of the down caused by arm movement during the night.
Width: Standard size: chest circle approx 162cm: waist circle 144cm.
PHD's trapezoid baffle system is used throughout. This is the best of the technical baffle systems, combining excellent down control with low baffle weight. In cross section the baffle system looks like this: